Excel-more Spreadsheet
Here is an Excel Macro to help with combining C-More (tm) Data Log Files. This tool can help combine hundreds of days of data into an Excel sheet in seconds! Download this unlimited Version Now. If you find this tool useful, please register your copy by following the payment link. Click on the Products link and you will be redirected to a PayPal payment link.
Excel-more V1.2 Unlimited Written using Excel 2002, Windows XP.
Tested on Excel 2003 and Excel 2007.
History:
V1.0 First Beta Release.
V1.1 Added Subdirectory for USB Drive.
V1.2 Last line of data was not read into spreadsheet.
Registered Users Only get:
V1.3 Added data multiplier to modify data as it is imported. If you log in BCD and have an "implied" decimal point (ex 324 = 32.4) then V1.3 will allow you to enter a multiplier of 0.1 and apply this to all data imported.
You may have to install these files from Microsoft...support.microsoft.com/kb/297381
There are 2 files, one is an .OCX and the other is .INF. They both need to go into the Windows\System32 directory.
Please use our DirectFlash Yahoo! Group for a discussion area and to make requests for enhancements.
Screen shot: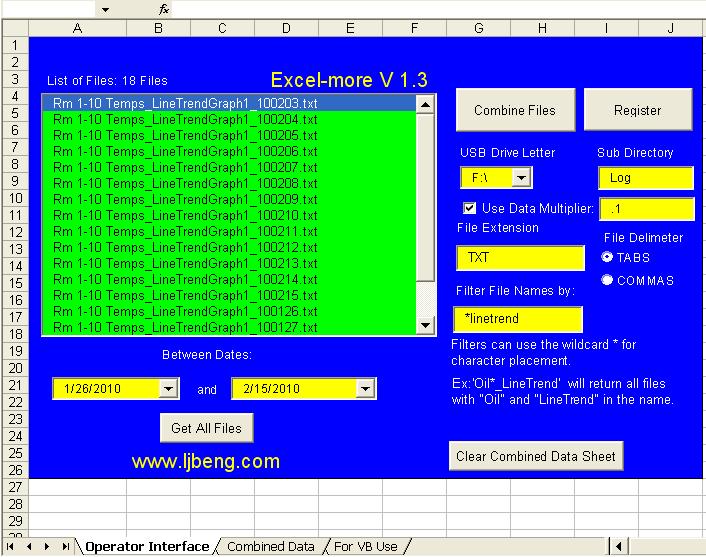 You will have to agree to the Macro Security Certificate.