This is an accurate model of a Buck Rogers Starfighter / Thunderfighter from the 80s TV series "Buck Rogers in the 25th century".
Complete with sliding canopies, retractable landing gear and two seats just as shown in the TV series!
Its made for 3.75" Action Figures and can
be used with Star Wars Action Figures.
The final model is 40x30x10cm.
The decals will be attached before shipping. This is required to make sure the decals stick to the 3D printed surfaces. I will also include a blank colored decal sheet for any customizing you may want to do. If you want me to leave the decals off, then send a note along with the order and I will include the sheets but they will not be die cut for removal (you must cut them).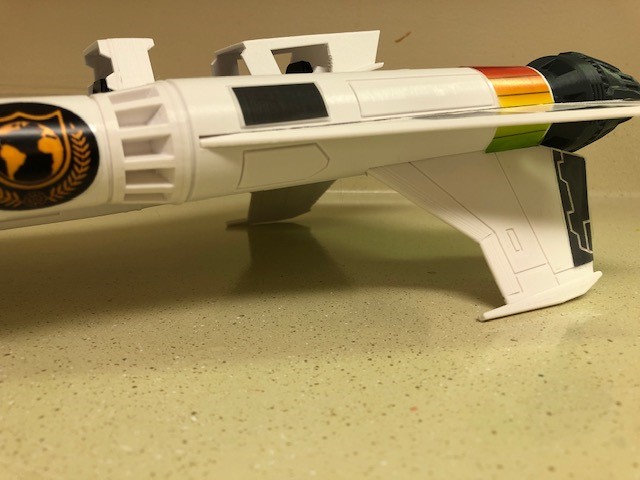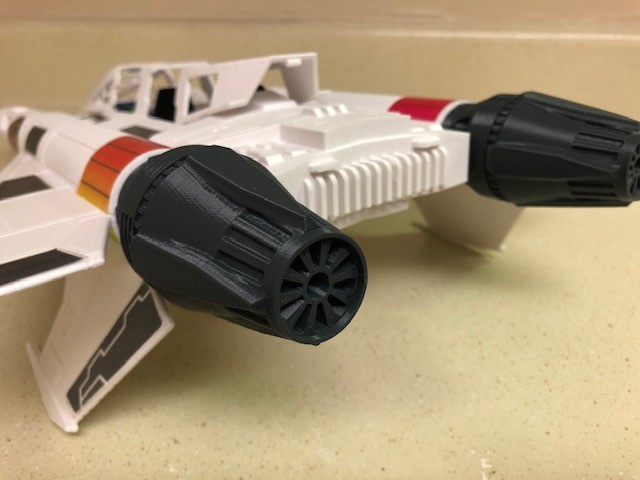 These take 2 days to print each and another day or 2 for me to have time to put the ship together and add decals. Depending on where your order is in the queue, you will likely receive it much sooner than the "30 Days Handling Time" I show below. Please be patient and do not hesitate to ask for an update.
I will be on vacation from March 18th to the 24th, 2021 so there will be no printing or shipping during those days.